It's finally here folks!
If you've been waiting for "more players", the wait is over. Trench Run debuts on Steam today! Get it on the Steam Store Page with a 10% launch discount! Alternatively, if you buy direct, we'll send you a steam key as soon as we can (and you can play with the steam players in the meantime).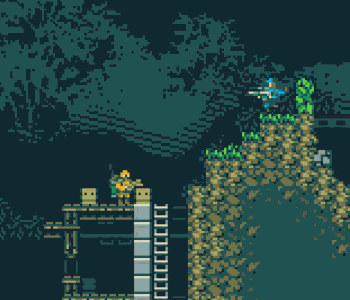 If you like the game, please consider leaving a positive review on steam, or sharing the news with friends; it really helps us out!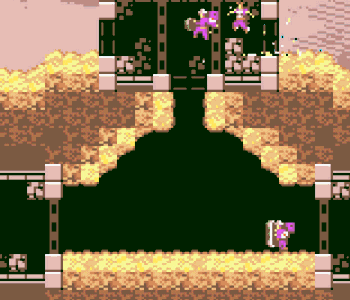 For music lovers, the game's soundtrack by Paul Zimmerman of Sounds for Pixels is also available for purchase over on Bandcamp for 4 euros or more! Included are bonus tracks and high quality mp3 and flac downloads!
Features, for the Unfamiliar:
Unique team-based "Run" mode for 2-10 players
Free-for-all Skirmish mode for 1-4 players (perfect for a fun evening with friends)
5 classes with special skills to choose from (Assault, Sniper, Demolitions, Commando and Medic)
Semi-random destructible maps
Down on the ground? Grab a medikit and continue fighting!
Play basketball and meet new friends between rounds
Spend coins on drinks and cigarettes from the VIP bar
Buy unique costumes and pet animals
Online and Local couch-based multiplayer available
Designed to be easy to pick up and play, but deep enough to play seriously
See you at the Bar!
Max, Michał, and everyone at THD.